Complete Auto Repair In Rockland, MA
Over the years, Supreme Muffler & Brake has serviced thousands of vehicles, ranging from compact cars & trucks, to limousines, commercial vehicles, & dump trucks. We can repair most makes and models, including:
Acura, Audi, BMW, Buick, Cadillac, Chevrolet, Chrysler, Dodge, Ford, GMC, Honda, HUMMER, Hyundai, Infiniti, Jaguar, Jeep, Kia, Land Rover, Lexus, Lincoln, Mazda, Mercedes-Benz, Mercury, MINI, Mitsubishi, Nissan, Pontiac, Porsche, Saab, Saturn, Scion, Subaru, Suzuki, Toyota, Volkswagen, Volvo, & more!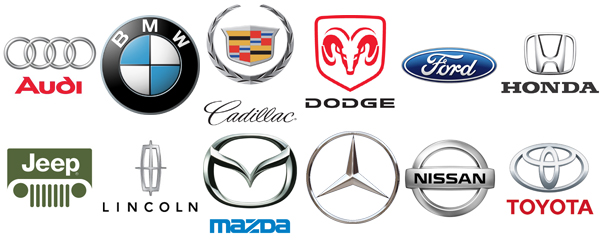 Additionally, our technicians are familiar with most makes and models of heavy work trucks & commercial vehicles, including:
Isuzu, Mercedes-Benz, Freightliner, Sterling, Unimog, Western Star, Fuso, Volvo, Mack, Renault, UD Nissan Diesel, Toyota, Hino, Daihatsu, Hyundai, Tata, Daewoo, Fiat, Iveco, Magirus, Astra, Seddon Atkinson, Yuejin, PACCAR, DAF, Kenworth, Peterbilt, Leyland, Volkswagen, Scania, Ford, MAN, Navistar International, General Motors, GAZ, & more!

If you have any questions about the makes and models that Supreme Muffler & Brake services, please feel free to contact us.
Serving South Shore Massachusetts & Surrounding Southeastern MA Area
Specializing in complete auto repair and Massachusetts state inspections, Supreme Muffler & Brake has proudly served the Rockland, MA area since 1991.
This includes the South Shore Massachusetts communities of: Rockland MA, Abington MA, Whitman MA, Weymouth MA, Hanover MA, Norwell MA, Pembroke MA, Hanson MA, Marshfield MA, Braintree MA, Holbrook MA, Hingham MA, Hull MA, Halifax MA, Randolph MA, Bridgewater MA, West Bridgewater MA, and Quincy MA.
For step-by-step driving instructions to Supreme Muffler & Brake in Rockland, MA, please visit our directions page.