New Brakes & Brake System Servicing For Cars, Trucks, & More!
At Supreme Muffler & Brake, we can handle everything from regular brake maintenance to custom braking system modifications on most makes & models, foreign or domestic.
All cars, trucks, and other vehicles are serviced to original specifications, using our advanced knowledge of hydraulic braking systems, air braking systems, and custom high-performance brakes.
We are unmatched in our capacity to service cars, trucks, luxury vehicles, sports cars, ATVs, off-road vehicles, limousines, busses, campers, RVs, tractor trailers, heavy-duty commercial vehicles, & more.
Name Brand Brakes, Shoes, Calipers, & Rotors Installed By Brake System Experts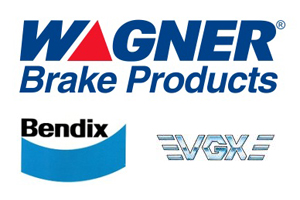 All of Supreme's installed brake pads (regular or ceramic) are guaranteed for life.
We utilize only quality brake system parts, from top manufacturers like Wagner, Bendix, VGX, & Centrix.
Our skilled technicians are familiar with every part of your vehicle's braking system, including pads, shoes, calipers, caliper brackets, caliper pistons, rotors, parking brake pawls, hydro boosters, brake boosters, power assist systems, brake lines, hoses, diverter valves, line locking braking systems, drums, wheel cylinders, seals, brake fluid lines, and more!
Serving South Shore Massachusetts & Surrounding Southeastern MA Area
Specializing in complete auto repair, Massachusetts state inspections, & brake system servicing, Supreme Muffler & Brake has proudly served the Rockland, MA area since 1991.
This includes the South Shore Massachusetts communities of: Rockland MA, Abington MA, Whitman MA, Weymouth MA, Hanover MA, Norwell MA, Pembroke MA, Hanson MA, Marshfield MA, Braintree MA, Holbrook MA, Hingham MA, Hull MA, Halifax MA, Randolph MA, Bridgewater MA, West Bridgewater MA, and Quincy MA.
For step-by-step driving instructions to Supreme Muffler & Brake in Rockland, MA, please visit our directions page.