Car, Truck, & Commercial Vehicle Starting & Charging Repair In MA
Supreme Muffler & Brake is familiar with your vehicle's starting and charging system, and can perform same-day repairs on vehicles that do not start, or have difficulty starting up.
From a simple battery replacement to complex alternator repairs, Supreme Muffler & Brake has you covered. We truly are South Shore MA's one-stop complete auto & truck repair center!
Our newly-remodeled auto repair facility is ready to service cars, trucks, luxury vehicles, sports cars, ATVs, off-road vehicles, limousines, busses, campers, RVs, tractor trailers, heavy-duty commercial vehicles, & more. Additionally, our outdoor heavy truck lift allows our technicians to service even the largest commercial vehicles!
Name Brand Batteries, Starters, & Alternators Installed By Starting System Experts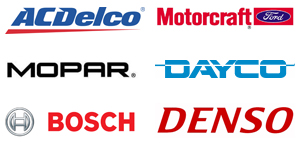 Supreme's mechanics are ASE certified technicians, with an expert ability to properly perform repairs in a timely manner.
We utilize only original replacement parts, from top manufacturers like AC Delco, Ford Motorcraft, Mopar, Dayco, Bosch, & Denzo (formerly Nippendenzo).
Our skilled mechanics are familiar with every part of your vehicle's starting & charging system, including starters, solenoid cylinders, ignition switches, gears, fly wheels, ignition cylinders, electrical wiring, batteries, alternators & generators, control modules, rectifiers, capacitors, regulators, and more!
Serving South Shore Massachusetts & Surrounding Southeastern MA Area
Specializing in complete auto repair, Massachusetts state inspections, starting system servicing, & charging system servicing, Supreme Muffler & Brake has proudly served the Rockland, MA area since 1991.
This includes the South Shore Massachusetts communities of: Rockland MA, Abington MA, Whitman MA, Weymouth MA, Hanover MA, Norwell MA, Pembroke MA, Hanson MA, Marshfield MA, Braintree MA, Holbrook MA, Hingham MA, Hull MA, Halifax MA, Randolph MA, Bridgewater MA, West Bridgewater MA, and Quincy MA.
For step-by-step driving instructions to Supreme Muffler & Brake in Rockland, MA, please visit our directions page.